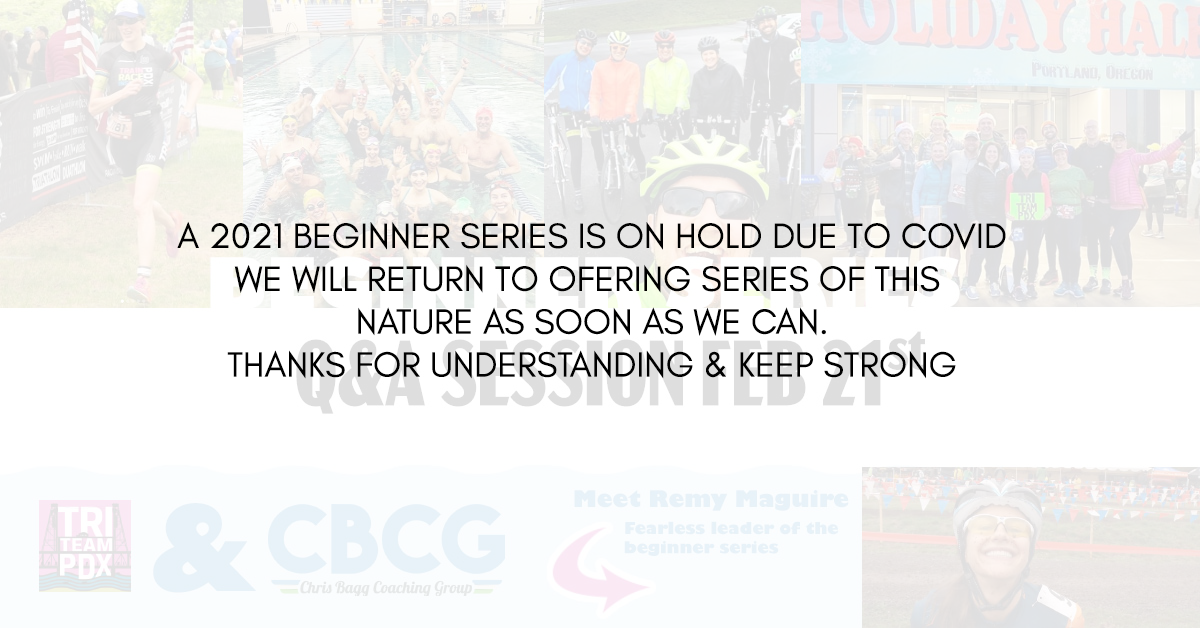 Q&A Session:
Friday February 21st, 6pm - 7pm
CBCGym: 2635 NE Broadway
---
Kick-off Meeting:
Friday March 6th, 6pm - 7pm
CBCGym: 2635 NE Broadway
---
Blue Lake Triathlon:
Sunday May 31

Three coached clinics, including 1) Open Water Skills, 2) Bike Handling/Flat Tire Repair,
and
3) Transitions
Daily workouts, issued for entire period of the plan.
A TrainingPeaks online training log, where workouts are posted, and used to record
results/track progress for each workout.
Three Zoom meetings with some content sharing (ie - nutrition for training
and racing) and some time for Q&A with Remy.
General race execution guidelines, presented at key race group meeting.
Access to the Swim Smooth Guru Standard subscription, where swim drill
videos are hosted.
10% discount on CBCG nutrition packages and CBCGym
classes.
Invitation to all CBCGym monthly lectures
 12 week swim series on Tuesday nights from 7-8 pm at Parkrose Pool
12 week track series on Wednesday nights (most likely at Grant Highschool track)
 Tri Team PDX membership
Mentor support from experienced Tri Team PDX athletes, aka "Beginner Buddies"
Meet Remy Maguire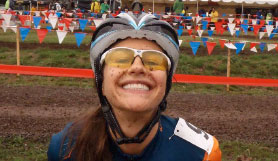 Remy will be leading our 2020 Beginner Series. Remy prides herself on creating a very positive experience for every client.
She knows that training for any Swim, Bike, Run event is not a 'one size fits all' process. Taking the time to get to know each client individually.
Learning each athlete's strengths and weaknesses to build a bespoke plan from specialist training principals learned over the past decade from the high-level fitness industry.