TRIteamPDX
- Dedicated to fun.
TRI Team PDX is a Portland, Oregon based triathlon group created to bring fellow multi-sport athletes together to train and race. We are focused on building a structured beginners series for those new to the sport, as well as consistent group workouts that triathletes of all abilities can benefit from. We also pride ourselves on providing incredible race support, amazing partners and discounts, and an abundance of social activities.
  Supporting multi-sport athletes of all abilities and different levels.

  Partnering with wonderfully supportive companies & organizations.

  Organizing inclusive social activities & events.
Our Team
- Dedicated, adventurous people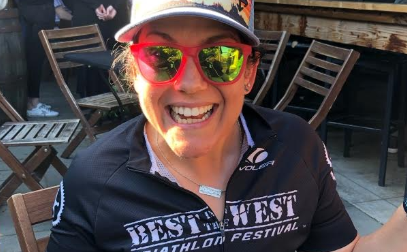 Jillian Paxton
Fearless Leader
Jillian was a latecomer to the Triathalon world. She grew up swimming in Florida and then started to run when she moved out to the Pacific Northwest in 2012. In 2019, she thought why not throw in the love for biking as well. After completing her first Half Ironman in Whistler that year she knew she was destined for the world of endurance racing. The Tri Team PDX community has really become her family during the past year. Find her out on the race course or on the sidelines cheering on her fellow athletes. You can't miss her with her love of vibrant colors and cheers of excitement as you pass that finish line!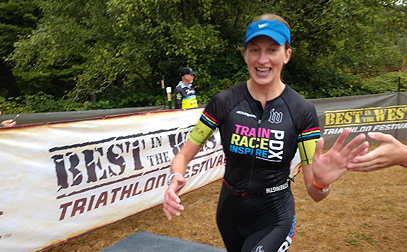 Emily Lighthipe
Overachiever
Emily Lighthipe is a Portland native who made it a goal to compete in her first triathlon in 2018 after donating her kidney to a stranger. Since then, she has made a full recovery and has completed 8 sprint triathlons always with the goal to go faster and learn more each time. Emily discovered TRI Team PDX in January 2019 and was instantly drawn to the camaraderie and welcoming atmosphere. She is happy to serve as your volunteer coordinator and ride lead coordinator and might just hit you up to help out sometime in the near future! Emily is also Ride Leader Coordinator, Volunteer coordinator and Best in the West partner ambassador!
Nicole Ferriter
Marketing & Social Media
Nicole grew up in California, but in the summer of 2010, moved to the colder mountains of Bozeman, MT to play volleyball for the Montana State Bobcats. After her collegiate career wrapped up, she needed a new sport to be overly competitive with, and a friend signed her up for her first Olympic triathlon, unbeknownst to her at the time. After completing her first Olympic distance tri (during which she missed a turn and ran half a mile in the wrong direction), she was hooked! She moved to Portland in the spring of 2017 and joined Tri Team PDX in 2018. With the support of the TTPDX community, she completed her first Half-Ironman in 2018. Since then, she has hired a coach and completed Half-Ironman Victoria as well as Best in the West Half-Iron over 45 minutes faster than her previous time! Nicole enjoys racing, but more so the free beer at the finish line.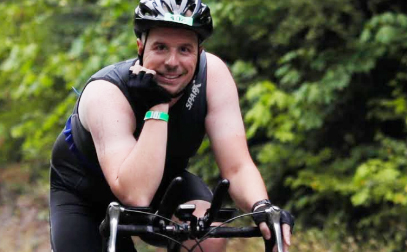 Nicholas Surgnier
Treasurer
While on a vacation in Hawaii in 2019, Nic happened to meet up with a friend coaching a triathlon race(Lava Man). Destiny intertwined and 45 days later, he completed his first sprint. With his amazing family supporting him, he dove into bigger/tougher races and challenges. In 2020 he hopes to complete his first full distance Ironman Race. Finding TTPDX was a natural progression in the journey of triathlons and he is "thrilled" at the opportunity to be able to help give back and strengthen the team, community, and sport.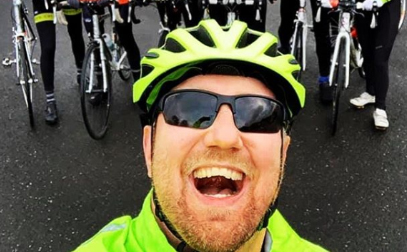 Adam Peterson
Zwifter Guru
I am fairly new to being a multi sport athlete, but once I discovered this community, I hit the ground running (pun intended). In my first year competing (is it really considered competing if you are only really racing against yourself? I think yes!) I did my first sprint, Olympic and 70.3 races. This year for 2020 I am training for my first Ironman in St George, Utah! I have an amazing support team with a lovely wife, Melissa, supportive parents and a St. Bernard named Addison who are almost always at the races to cheer my on. I could not be more thankful to have some incredible people in my life. When not training/ racing I enjoy eating awesome food, drinking great wine and beer, skiing and exploring what this amazing area provides. I am also very fortunate to have a job that I love working in children's mental health. I truly love this triathlon community and the people I have developed relationships with on TRI Team PDX! I am excited and honored to serve on the board for the 2020 season!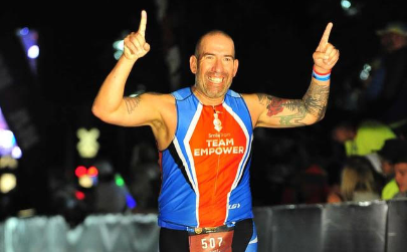 Jamie Rogers
Getting it DONE!
Born and raised in the Rose City, I have always been an athlete with baseball being my forever love. In 2003, I signed up for my first ever running event, the Shamrock Run and then in the summer, joined my first Hood to Coast team. 12 HTC races in a row, along with 16 completed 26.2's, 2 Ultra Marathons, 9 Cascade Lakes Relays, countless 13.1 races, and training miles, I fell in love with the triathlon sport in 2008. My horrific fear of open water from almost drowning in the beautiful Pacific Ocean in Ecuador as a Peace Corps Volunteer, prevented me from doing any open water triathlons until I decided to overcome my fear in 2015. After two sessions of hypnosis, I finally had the tools to fight this fear and that summer, I completed my first open water Olympic Triathlon at Hagg Lake. In 2019, on January 1st, I signed up with Smile Train to help raise money for children with cleft and train to complete my dream, athletic goal of becoming an Ironman. After 11 months of intense training, on November 24th, 2019, in Tempe, AZ, after 16 hours and 1 minutes, I crossed that finish line and officially became an Ironman. I joined TriTeamPDX to continue staying healthy, push my body, be inspired by my teammates and empower others.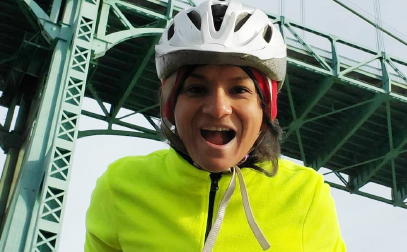 Sujata Shyam
Adventurer
Suja is an avid adventurer with many different sports, including mountain biking, kayaking, cross country skiing, swimming, and rollerskating, to name just a few. It was the thriving Triathlon community that drew Suja to the sport of triathlon. She loved having adventure buddies and training partners! Her first triathlons were in 2019 and she looks forward to continue to race the Sprint Distance primarily. Her first sport was running, having run cross country and track in High School and the Anchorage, AK marathon at the young age of 18. One of her favorite related endeavors is Adventure Racing, which is similar to an off-road triathlon combined with an adult scavenger hunt. It's hard to find partners for this, so if this piques your interest, please reach out!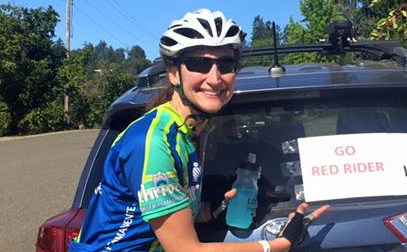 Karen Smith Mularski
Spunk Jedi
I was hooked on triathlon a few years ago and have competed in several Olympic distance local Oregon races, with a goal to complete at 70.3 for my 50th bday and then…who knows! Training with and getting to know other athletes on the journey has been transformative not only in my enjoyment of the sport but in bringing me so much joy, making my life feel rich and full.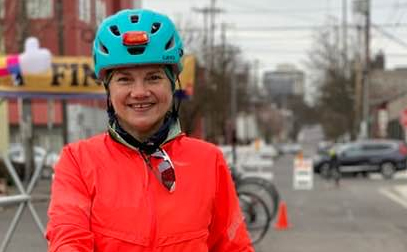 Shelly Caldwell
Website Grunt
Shelly hit 50 and realized she couldn't rely on good genes and a healthy metabolism any longer and that she needed accountability, goals and a community of like-minded folks to keep her sane. Luckily she was talked into doing her first Tri Sprint by a friend and neighbor (now also a member!) in 2018 and fell in love with the challenge. The sport is perfect for those who, like Shelly, get bored easily. Being part of Tri Team PDX has been a total blast – the people are amazing! As one of the oldest and slowest - Shelly wants to encourage others to take up the sport and see for themselves what a wonderful transformation it can bring regardless of where they start or how fast they get to the finish line.