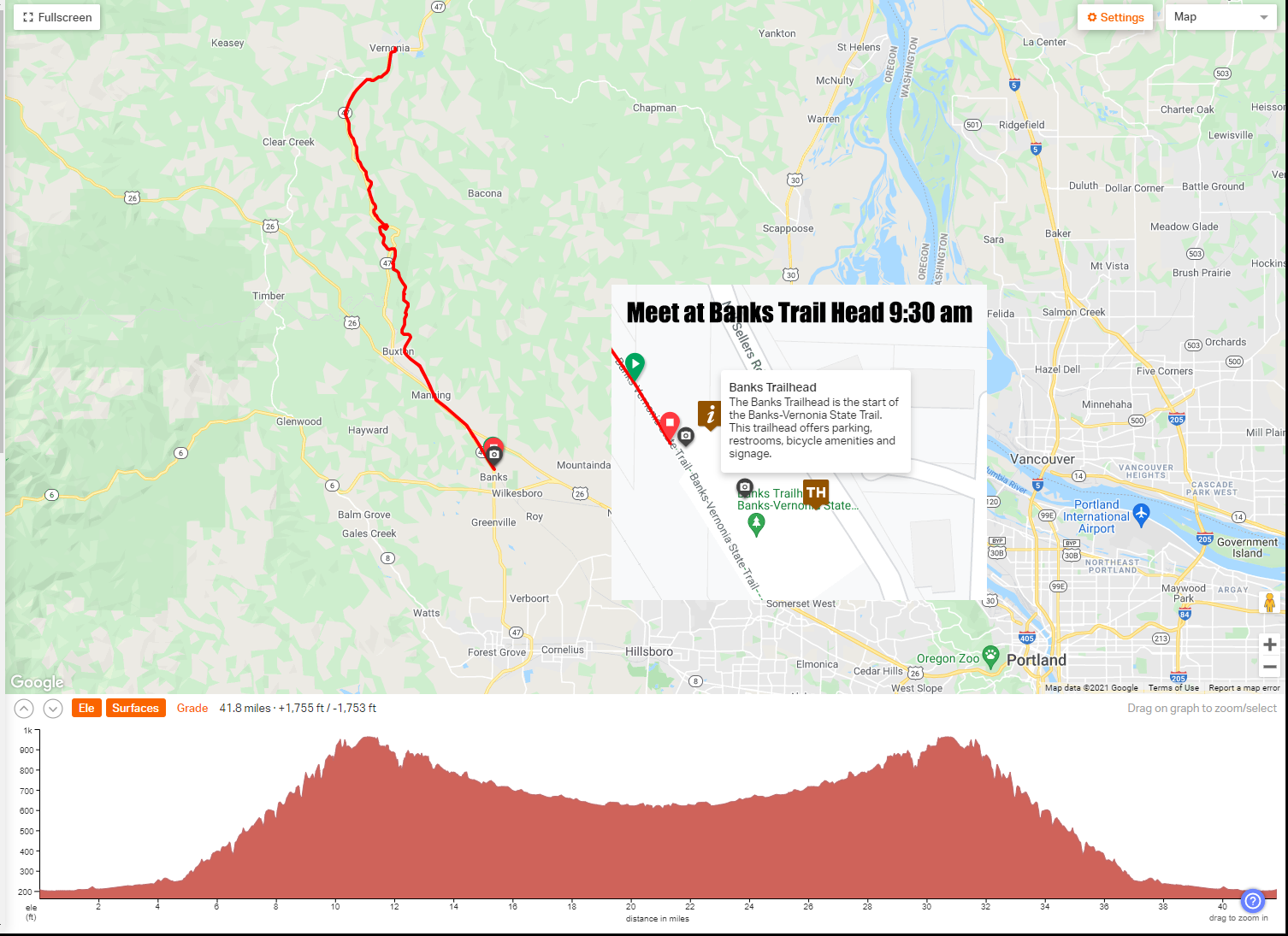 Banks-Vernonia State Trail, Banks, OR 97106, USA
A wonderful car-free route along the historic Banks-Vernonia rail-to-trail. The towns of Banks and Vernonia has plenty to offer cyclists, with cafes, brew pubs, restrooms, and bike fix-it stations, making this one of the best rides in the state.
We will be meeting at the Banks Trail head at 9:30 am, Wheels down at 9:45.  You can ride the full out and back or any length that is comfortable for you. We have no agenda other than enjoying the fall colors and having a good time. I'm bringing Hot Chocolate & Schnapps, not sure how yet but gosh darn it, I'm determined.
Costumes optional – Meeting up at Cafe 47 in Banks (they are only open until 2pm) afterwards for a meal.
Please feel free to reach out to shelly with questions: 503 936-8171
https://ridewithgps.com/routes/29062214